History | 70 years and still going strong
We have stood for innovative products since 1948. Our history has been shaped by courage, opportunities and the drive to take the next step. We are driven by ideas, technologies and chances – and the desire to surprise and inspire again and again.
Throughout all of this, the people, sense of cooperation, and the region in which we have our roots are always close to our heart. This solid foundation and the knowledge of our history help us shape our future – and we have been doing it now for 70 years!
---
Wood trade established by Albert Windmöller in Bad Oeynhausen
In 1948, 36-year-old Albert Windmöller, a disabled war veteran, sets himself up as an independent supplier of sawn timber, plywood and veneers in Bad Oeynhausen. The established company is officially entered in the Bad Oeynhausen commercial register under the number HRA 248 in 1950.
Albert Windmöller marries Gerda Windmöller and they have two sons, Ulrich and Werner Windmöller, who were born in 1945 and 1950.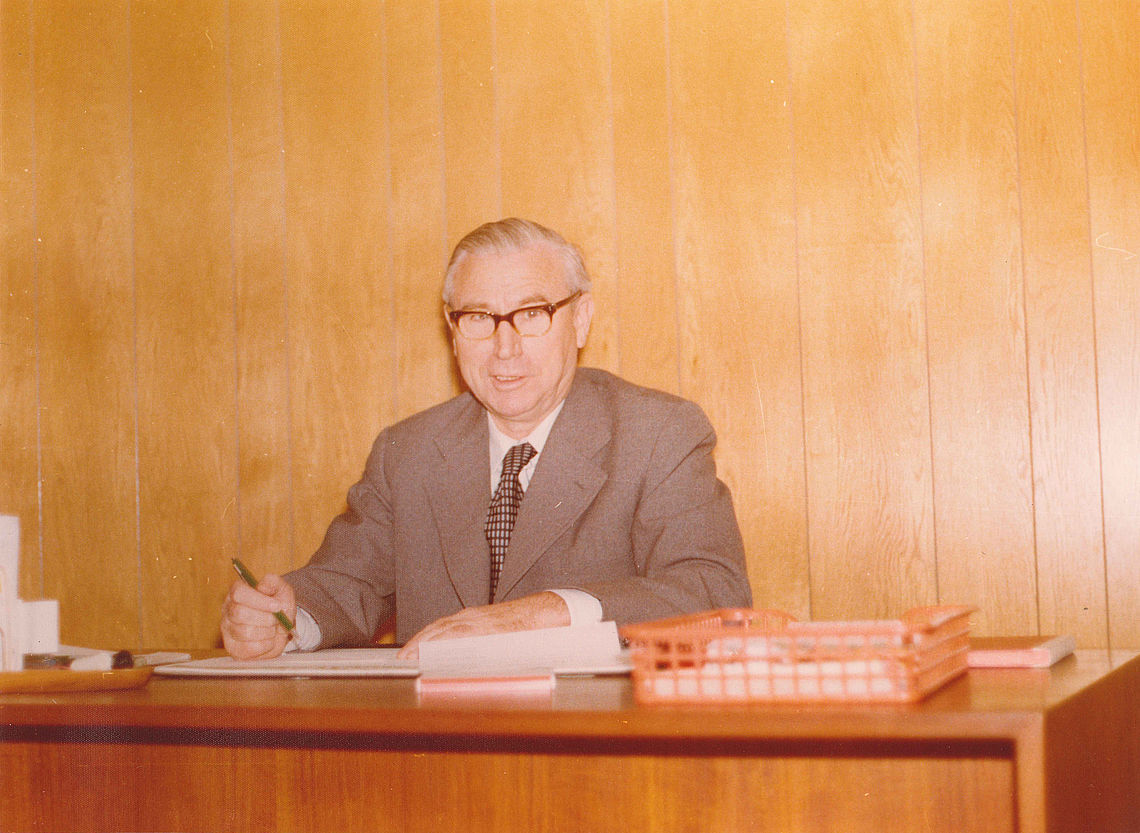 The golden post-war years
In 1960, the first warehouse is built in Bad Oeynhausen / Werste and woodworking machines are acquired. Windmöller specialises in supplying wooden materials to the furniture industry. Albert Windmöller quickly recognises the substantial need for cut boards within the furniture industry, works out how to manufacture these profitably and the business grows.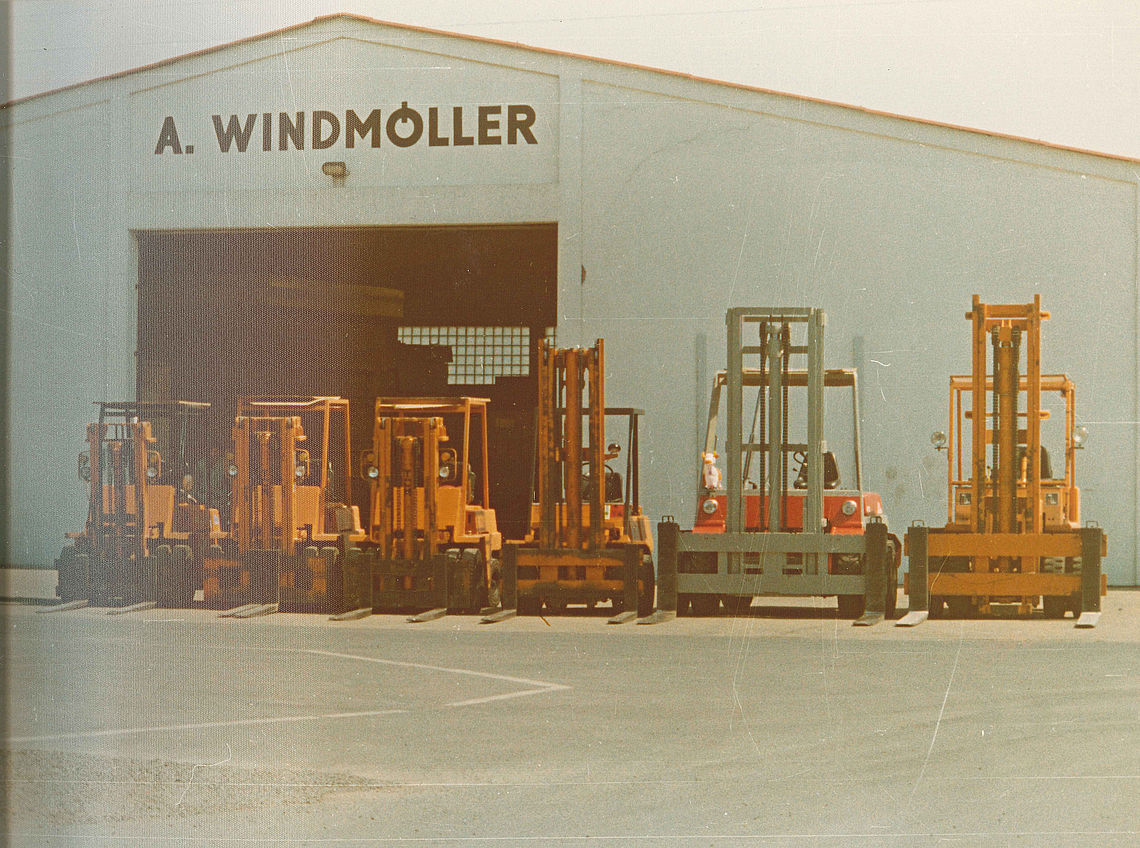 Warehouse in Bad Oeynhausen / Werste
Witex Kunststoffplatten GmbH founded
In 1978, the eldest son, Ulrich Windmöller, concentrates on the mechanical production of prefabricated furniture components and sets up Witex Kunststoffplatten GmbH on the Augustdorf site.

Launch of the first laminate flooring
Windmöller develops the first laminate flooring using technology from the manufacture of furniture components. A milestone in the history of this family-run business! The demand for this new flooring grows rapidly and quickly establishes itself as the latest flooring on the market for modern interior design.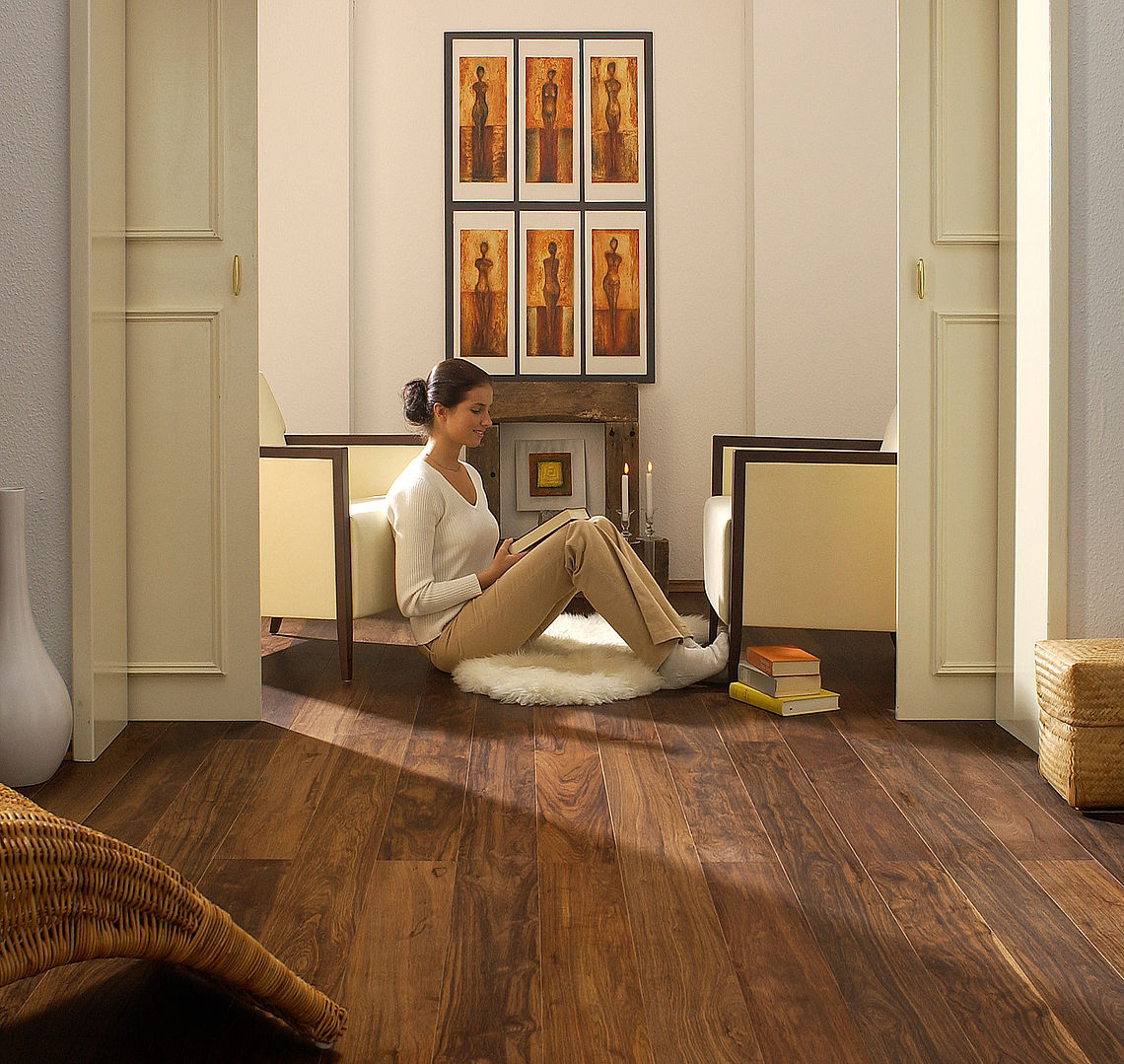 The first generation of laminate flooring
Witex AG & global expansion
With the rapid growth of the business, Witex GmbH converts to a listed company in 1995.
In order to strengthen its international presence, two international manufacturing sites, 4 subsidiary companies and a sales subsidiary are founded between 1992 and 2001:
1992 Witex Floor S.A., Luxembourg founded
1994 Witex USA Inc., Atlanta founded
1998 sales subsidiary founded in Shanghai, China
2000 subsidiary company founded in Posen, Poland
2001 subsidiary company founded in Bangkok, Thailand
2001 manufacturing sites set up in Mentakab, Malaysia (joint venture) and North Carolina, USA
The strategically chosen manufacturing sites secure demand-oriented supply and support markets in Europe, Asia and North and South America.
Witex AG employs 400 people in 2001, produces a company turnover of €230 million and has built up a global production capacity of approximately 35 million square metres.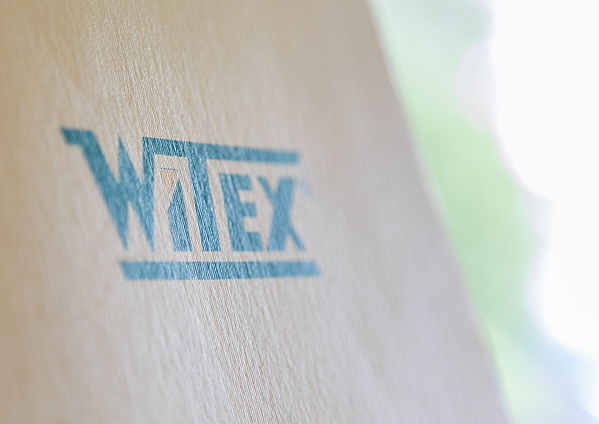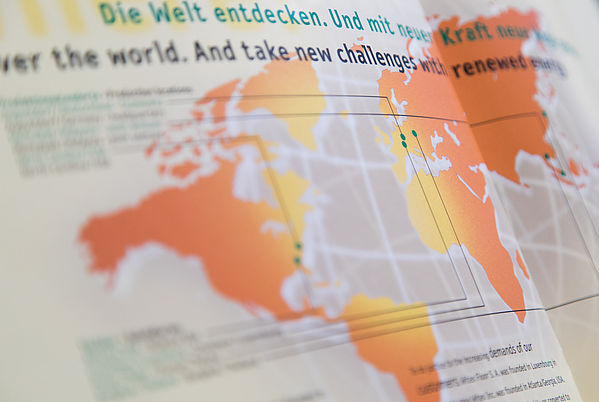 Launch of the first acoustic mat for laminate flooring
The new flooring category, "Laminate flooring", is established worldwide – the market is booming and is enjoying substantial end user demand.
The only criticism of this "new flooring" is the noise produced when walked on. The so-called "sound of marching feet" prompted Windmöller to develop the first acoustic mat for footfall and walking sound optimisation. This is developed and manufactured by the subsidiary company Witex Polymer Technology GmbH in Detmold (founded in January 2001).
The mat, which is available as a loose pad, as a roll or as a laminated underlay is presented for the first time in 2001 at the international trade fair Domotex.
In the years that follow, WPT becomes the market leader for acoustic mats in the B2B sector.
Withdrawal of the Windmöller family
In 2002, Ulrich Windmöller and his children Annika (age 31) and Matthias (age 32) leave Witex AG.

Takeover of WPT GmbH by Windmöller
All company shares in Witex are taken over by Ulrich Windmöller and the company name is changed to Windmöller Polymer Technology GmbH.
Presentation of the first generation of PURLINE at Domotex in Hanover
Market launch of PURLINE in Germany

Installation of the first large PURLINE reference surfaces
Establishment of Windmöller Flooring GmbH by Matthias Windmöller
In 2007, Matthias Windmöller founds Windmöller Flooring GmbH at the Detmold site. He imports and sells the successful LVT flooring (Luxury Vinyl Tiles) and initially markets them through trade sales channels in Germany, Austria and Switzerland as design flooring.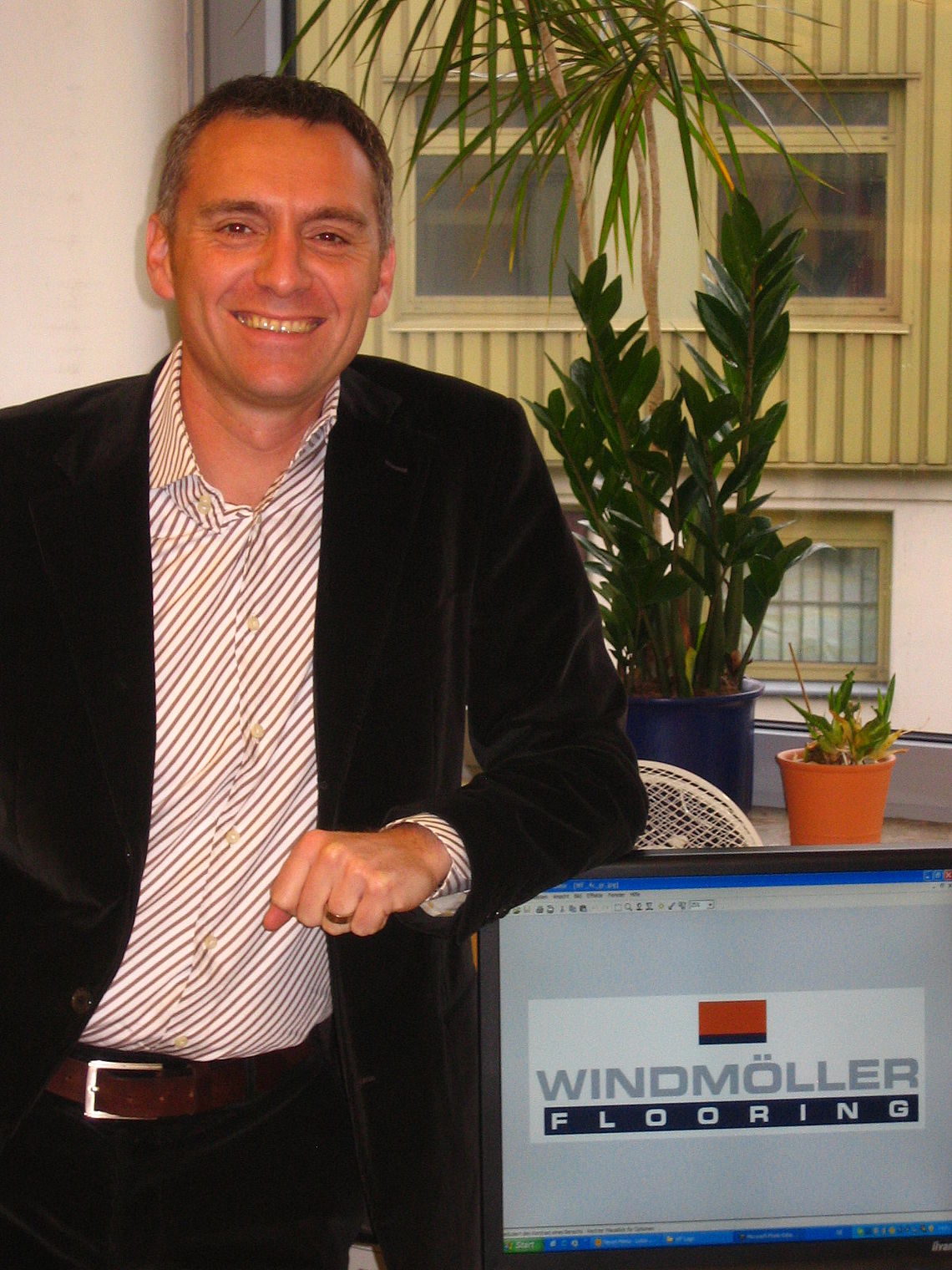 Founder of Windmöller Flooring: Matthias Windmöller
Launch of the first click-in design flooring
Another milestone in the company's history!
Windmöller presents a click-fit version of the successful LVT product (Luxury Vinyl Tiles) for the first time. This technology makes the product, which was previously glued to the substrate, much more user-friendly.
The market launch of the first collections, "Bacana" and "Laguna", is a great success.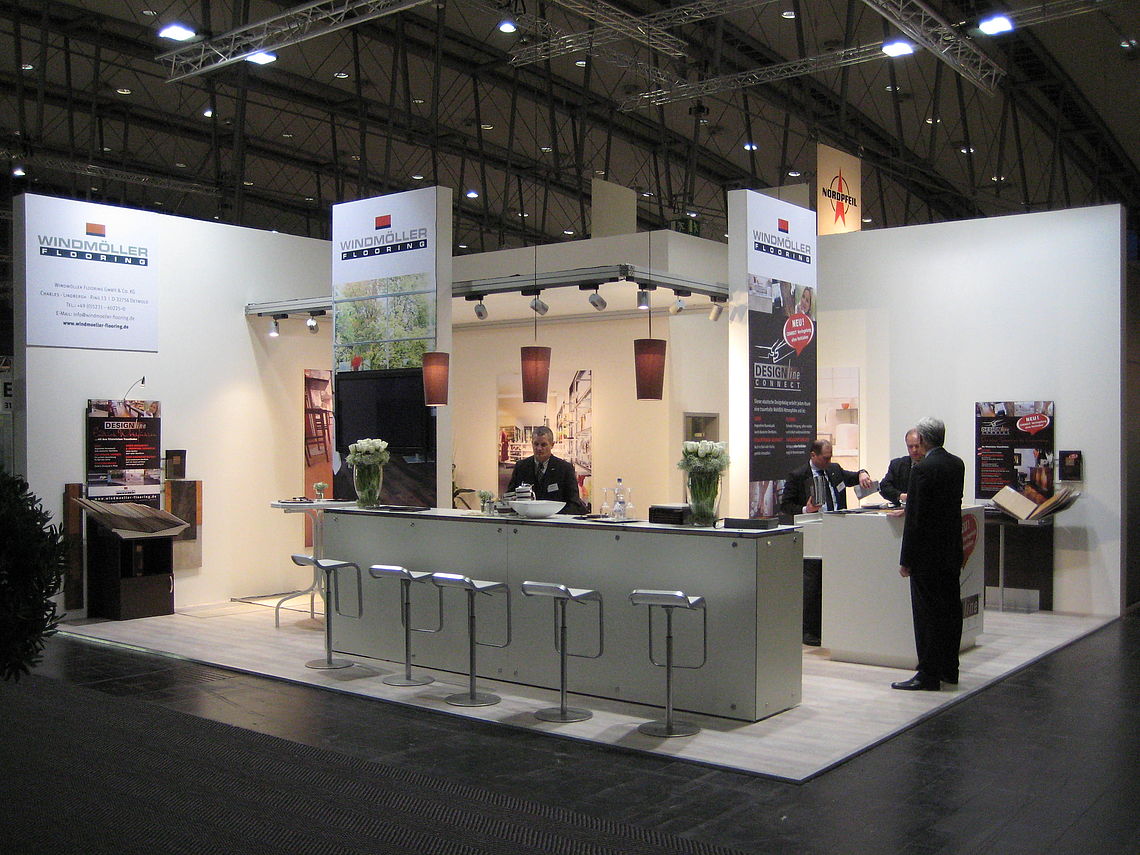 Marketing of design flooring commences
Rapid growth with design flooring and acoustic mats
The affiliated and service company Windmöller Holding GmbH is founded as the company continues to grow.
The design flooring market is developing excellently.

Logo of the Windmöller Holding company.
Windmöller back in Augustdorf
Christmas 2011: After an absence of 10 years, the Windmöllers take over Witex and concentrate their flooring expertise at the Augustdorf site.
WPT GmbH in Detmold continues to grow and extends its production capacity for acoustic mats to over 20 million square metres.
Presentation and market launch of the second generation of PURLINE at Domotex in Hanover. At the same time, Windmöller is building its commercial sales business.
Windmöller presents PURLINE, a new global product. The innovative PURLINE organic flooring range consists largely of sustainable raw materials and natural fillers. It also features exceptional technical characteristics.
Launch of the wineo umbrella brand
Launch of the wineo umbrella brand for international trade.
wineo is a young brand, yet it stands for decades of experience and competence with the Windmöller family business standing behind it. The brand's core values are vitality, quality, inspiration and clarity!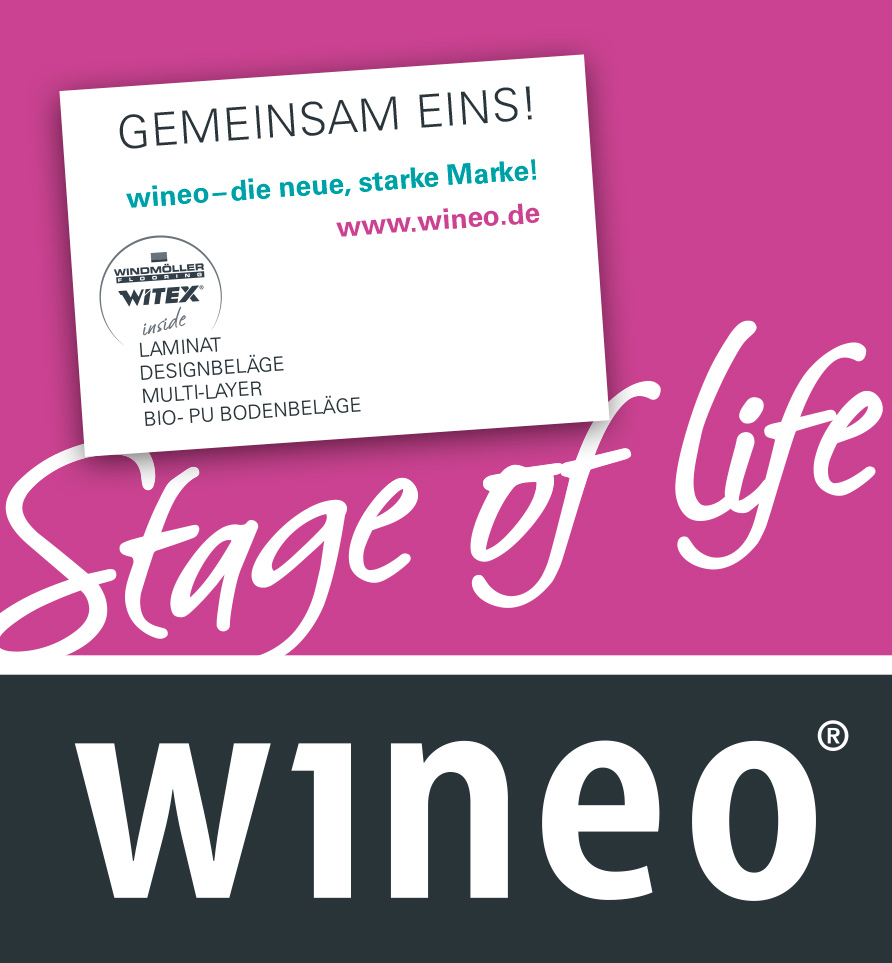 Windmöller is chosen by markt & wirtschaft magazine as one of the top 15 most innovative SMEs in Germany. We are proud of our 14th place!
On the 26th June Windmöller Holding GmbH is recognised as one of the most innovative German SME business at the German SME summit in Essen. Top 100 mentor Ranga Yogeshwar praises the Augustdorf-based business with the Top 100 seal of approval which has been awarded for the past 20 years.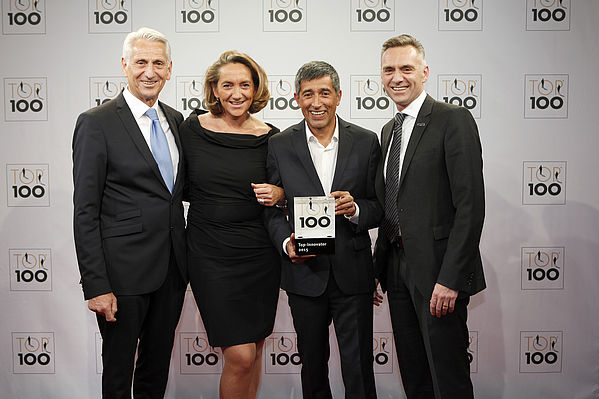 1st January 2018 – merger of WPT GmbH with Windmöller Flooring Products WFP GmbH to form Windmöller GmbH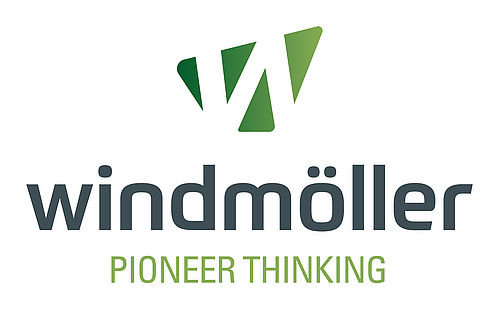 Lifetime achievement award for Ulrich Windmöller
On 8 January, Ulrich Windmöller will receive the lifetime achievement prize at the Heimtex Star 2019 awards ceremony at the Heimtex Messe in Frankfurt.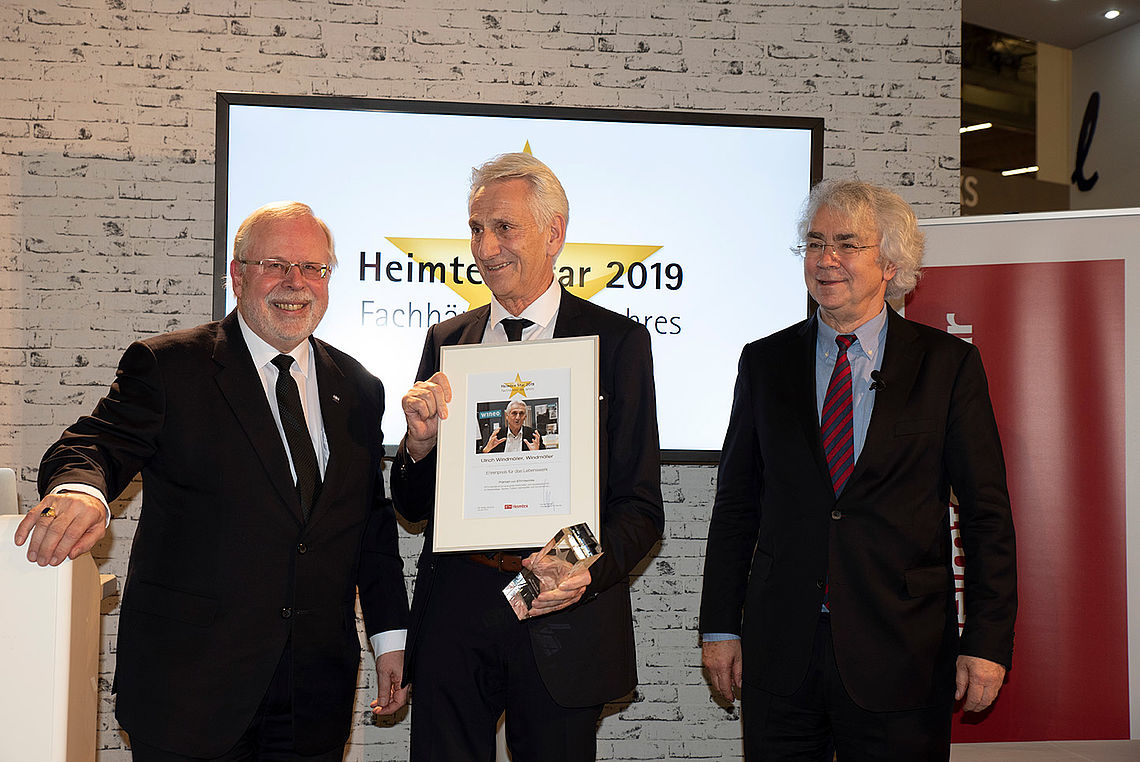 Ulrich Windmöller at the award ceremony