As an important employer in the region, we offer both young professionals and experienced professionals exciting opportunities for a career at Windmöller.
---
Start a varied apprenticeship with us. The Windmöller group offers optimum conditions to develop on both a professional and personal level. The training is customer-oriented and requires enjoyment in dealing with people, personal initiative, friendliness and helpfulness. Above all, however, it demands individual responsibility as trainees are quickly given their own area of responsibility.
The basic requirements from you during training are:
You help build team spirit

You enjoy working with people

You show dedication and flexibility

You enjoy learning

You are open to new ideas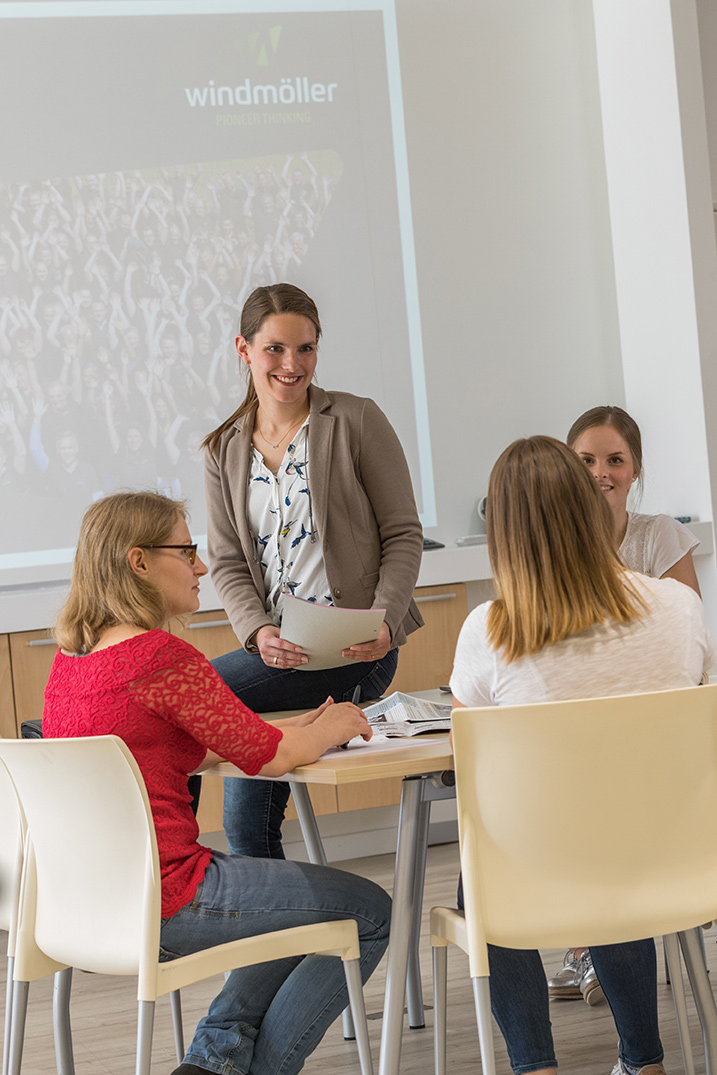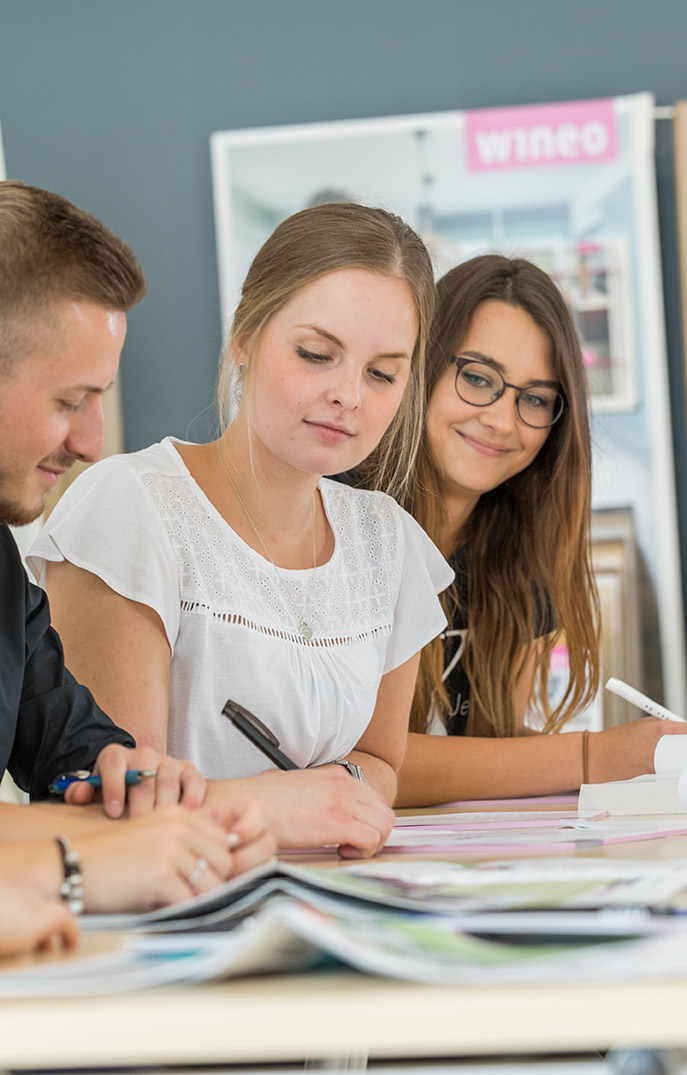 Training takes place in the Dietrich Bonhoeffer (Detmold), Felix Fechenbach (Detmold), Senne (Bielefeld) and Carl Severing (Bielefeld) training colleges on a weekly or block basis, depending on the apprenticeship. For more information, click on the apprenticeships below.
Chemical laboratory technician (m/f/d)

Automation electronics engineer (m/f/d)

Warehouse logistics specialist (m/f/d)

Business administrator (m/f/d, annual)

Industrial mechanic (m/f/d)

IT system electronics engineer (m/f/d)

Mechatronics engineer (m/f/d)
Apprenticeship programmes currently open for application can be found through our job portal.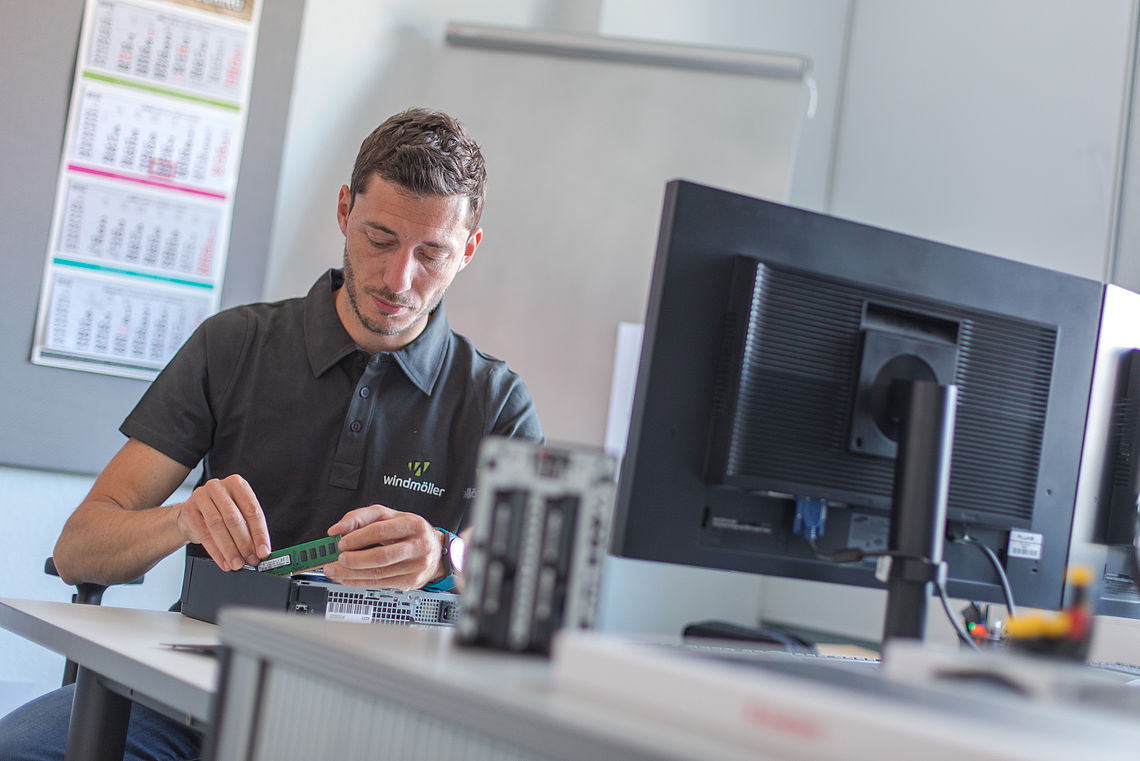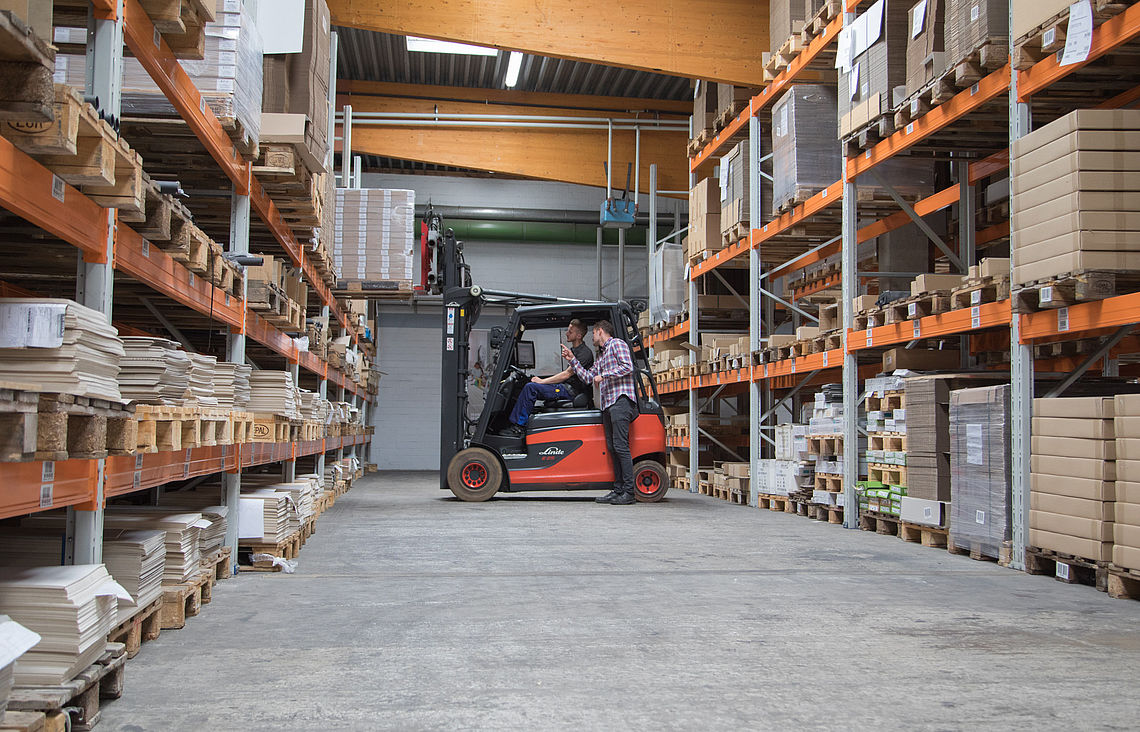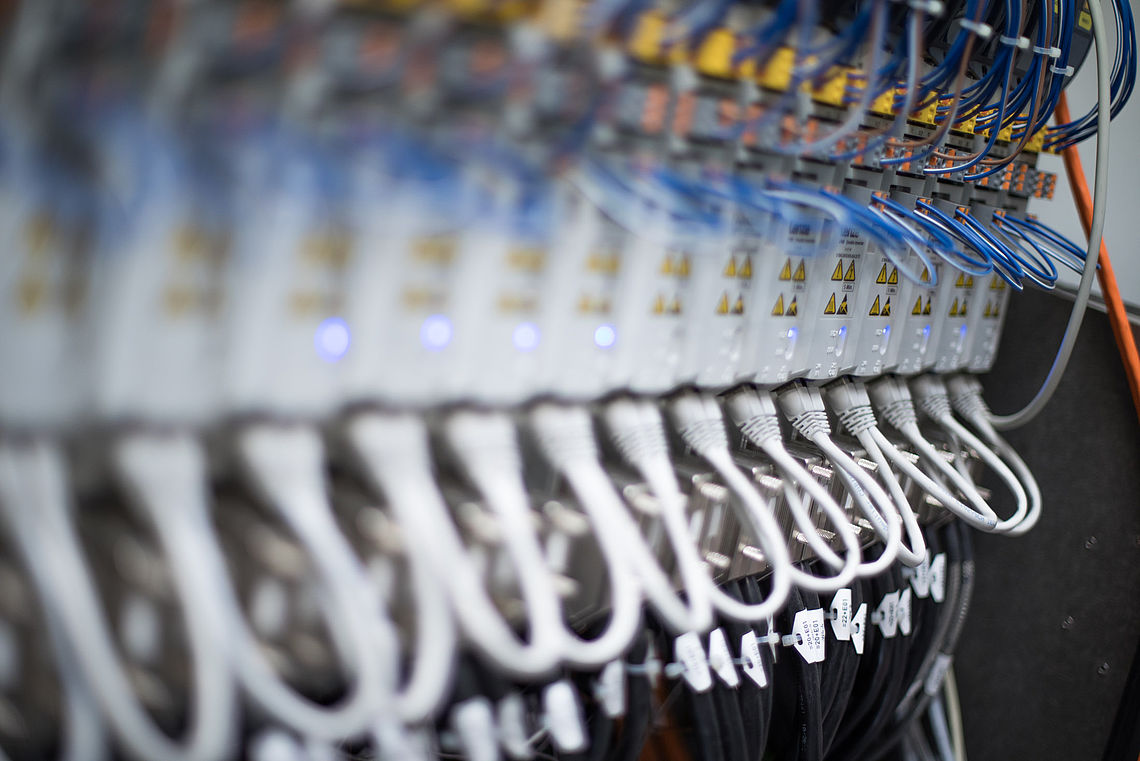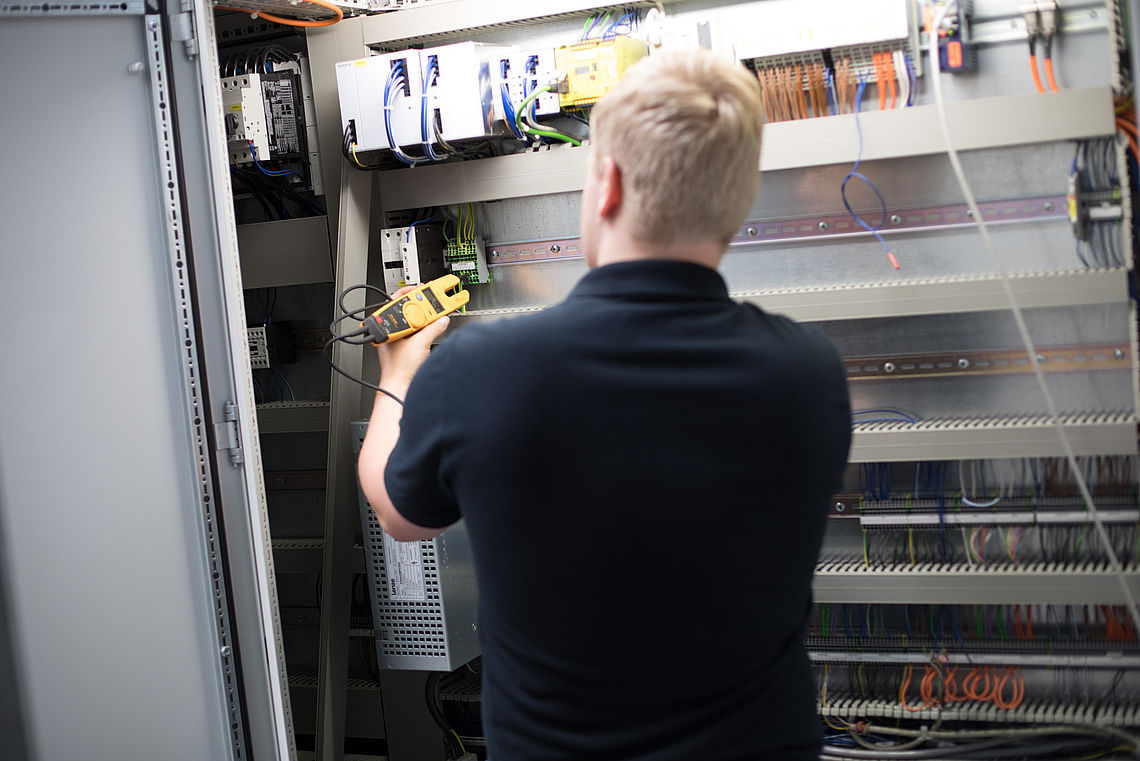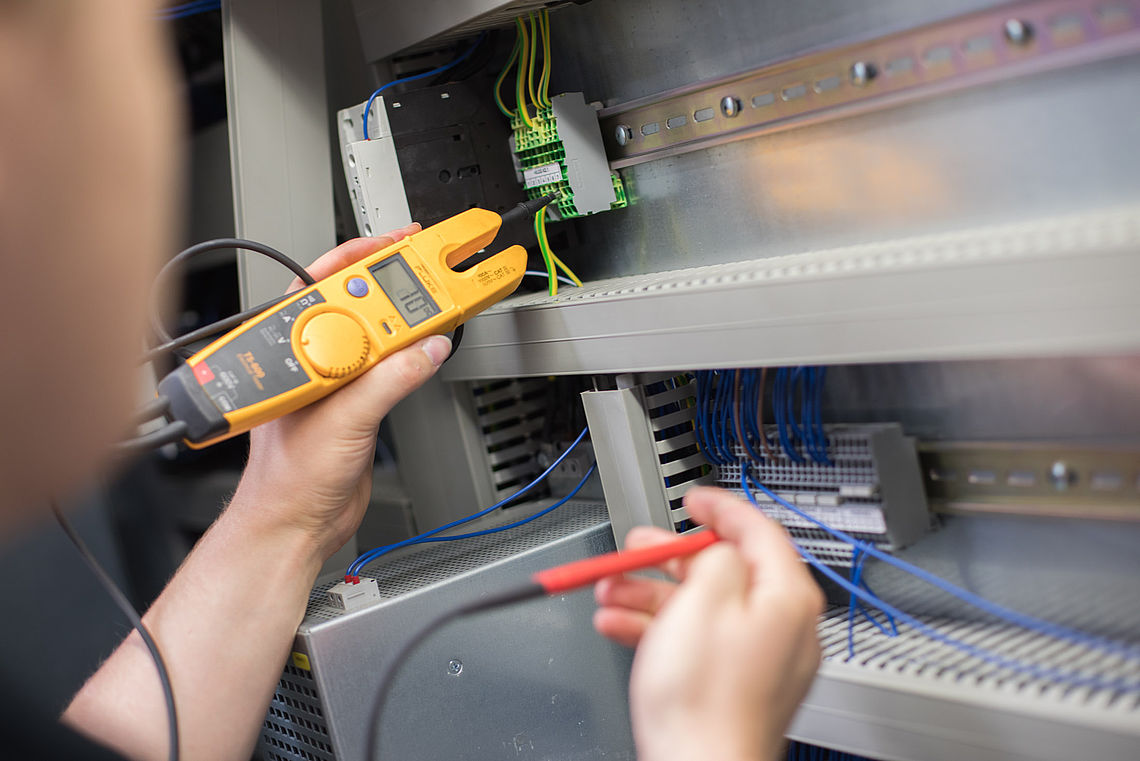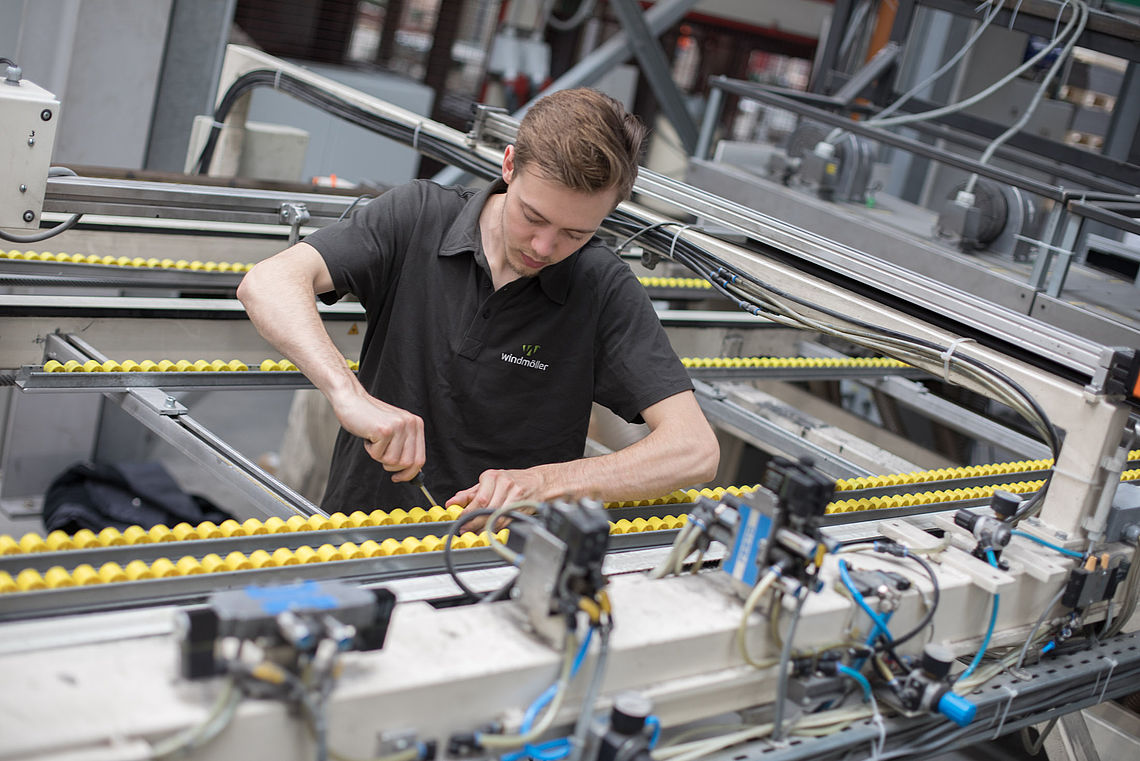 Comprehensive range of apprenticeship opportunities with insight into all the relevant areas of business
In order to ease you into your apprenticeship, it starts with an introductory event where you get to know your trainers, colleagues, the company, as well as the next steps. An information event for you and your parents is also offered in advance, where questions can be answered in an opened, relaxed atmosphere. You exchange information at meetings with your fellow apprentices on a regular basis, plan your annual apprentices' event together, and have the opportunity not only to develop your own ideas and suggestions, but also to present them. We are with you from your first day as an apprentice and give you targeted help to prepare you for your exams and your future areas of responsibility. You will have access to qualified contact persons who will look after you on a personal as well as a professional level.
Employee development is a high priority area for us –we are constantly aware that employees are the key to the success of our business Selected further training and education offerings, projects to be completed independently and regular feedback sessions aid the development of your individual skills. Particular attention is given to personal requirements.
In addition to this, you, like many before you, also have the opportunity to take on permanent employment once you have successfully completed your apprenticeship.
Are you interested in an apprenticeship? Then don't hesitate, apply now!
The apprenticeship starts yearly on the 1st of August. Please apply one year in advance via our job portal. Still have a question? Contact us in person. We look forward to your call or email.
Projects and theses
There are currently no projects or theses on offer. If you are interested in a particular subject or area, then take the initiative and send us your application via our job portal.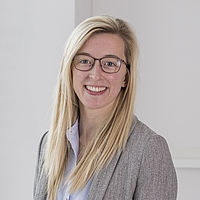 "For my period of study, I was looking for a company, which would support my personal development, give me the opportunity to gain practical experience, and where I could combine work and study effectively. Windmöller offered me a suitable opportunity which means I now have my own area of responsibility while supporting the marketing team. I was warmly welcomed by the team and the job is both exciting and demanding."
- Claire M.
There are many different ways of completing a work placement at Windmöller. Whether as a student, as part of a course, qualifying for technical college, compulsory or voluntary – we provide an opportunity to gain insight into a range of different departments and processes.
Not exactly sure what you would like to do, but nevertheless eager to experience a range of different areas of activity? Or do you already have a career in mind and would like to find out more at this point in time? Would you like to put your theoretical knowledge into practice and build the foundations for a successful career path?
Then, take the initiative and send us your application for a work placement with all your details via our job portal!
The application forms should tell us who you are, what you have achieved so far and what it is you would like to do. If you are applying for a compulsory work placement from school, apply early so that we can make arrangements to ensure you make the most of your time here at Windmöller.
We typically offer work placements in the following departments:
sales, purchasing, EDP, marketing, controlling, HR, dispatch, logistics, metalworking (locksmithery), application engineering, laboratory
or across a range of departments including the following professional fields:
industrial business management (m/f/d), warehouse logistics specialist (m/f/d), IT system electronics engineer (m/f/d), industrial engineer (m/f/d), mechatronics engineer (m/f/d), laboratory technician (m/f/d), automation electronics engineer (m/f/d).
Windmöller regularly takes part in Girl's Day, inviting female students from local schools in the area to find out more about typically considered male careers. These include industrial engineer, machine and plant operator, or warehouse logistics specialist. This day includes a guided tour of our plant at Augustdorf through various stages of the laminate manufacturing process and participants also have the opportunity to take away a keepsake they have made themselves.
From February onwards you can register for the upcoming Girl's Day.