Product performance and longevity
During the production of every product, resources are used up, leaving a "negative" footprint. In order to keep this footprint as low as possible, it is important to achieve the greatest, most sustainable benefit from these resources. Products with a long service life are always more sustainable than those that are only in use for a short time period. This refers to the durability, the different product characteristics as well as the timeless design.
---
Easy to clean
Windmöller products help protect the environment not only during the production phase but also throughout their lifetime. Thanks to their specific qualities and composition, they can be easily cleaned with just a little water, without the use of aggressive chemicals.
Long-lasting
An important factor in saving resources sustainably is the service life of a product. Windmöller products are therefore always designed to last as long as possible. Depending on the product, we guarantee an operating life of up to 25 years in residential areas.
Flexible
Appropriate solutions – there is a Windmöller product for the most diverse application areas. Whether in trains, hospitals or commercial premises, our products and their specific characteristics are matched to the particular conditions and can cope with the most demanding situations.
Safe
No matter where, flooring has always contributed a great deal and has had to withstand even more. Naturally, more so in a department store than in a private living room. For this reason, Windmöller manufactures flooring solutions in a range of utilisation classes. This is the only way to ensure their longevity and also protects the environment in a sustainable way. For even greater safety, Windmöller flooring is low-smoke, anti-slip, easy to disinfect and extremely durable.
Quiet
With or without insulation mats, flooring should be as unobtrusive as possible. Windmöller products are therefore low-noise and sound-absorbing. This is not merely a practical consideration, it also calms the nerves.
Timeless
Whether uni-coloured, natural or industrial, we have been very careful when selecting our flooring decors to ensure we offer timeless designs. They will always look good and will not have to be replaced simply because fashions have changed.
Certified
Quality and performance are measurable. The following is a list of the most significant certificates we have received for our products, which provides ample insight into the expectations you can have upon receiving Windmöller flooring.
The following certificates have been awarded for Windmöller laminate flooring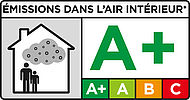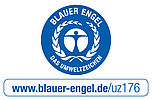 The following certificates have been awarded for Windmöller laminate flooring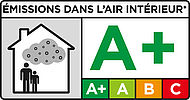 The following certificates have been awarded for Windmöller polyurethane flooring







The following certificates have been awarded for Windmöller acoustic systems