Innovative floor coverings

Whatever you need
Whether you are looking for sustainable flooring solutions, innovative designs or an established classic - Windmöller flooring solutions provide the answer. Always. Featuring optimum product attributes, maximum load capacity and innovative functionality, our products provide the best results in homes, public buildings or commercial premises.
---
Step by step into the future
Polyurethane flooring from Windmöller is the optimum choice for everything you need in your establishment in terms of ecology, health and sustainability. A synthetic flooring manufactured primarily using sustainable raw materials and natural fillers with no chlorine, plasticisers or solvents. Taking quality one step further.
Polyurethane flooring is long-lasting, economical and highly appreciated. Thanks to the special polyurethane wear layer, it is extremely resilient and can be quickly and easily cleaned. This makes polyurethane flooring the perfect material in high traffic areas.
The secret is ecuran. This unique, high-performance composite material is manufacturedto a large extent from plant-based oils such as canola oil or castor oil and naturally occurring mineral components such as chalk. . It combines sustainability with extremely high levels of resilience for optimum results - anywhere.
Sustainable and safe

Long-lasting and economical

Made in Germany

Tested and quality assured

For gluing and clicking in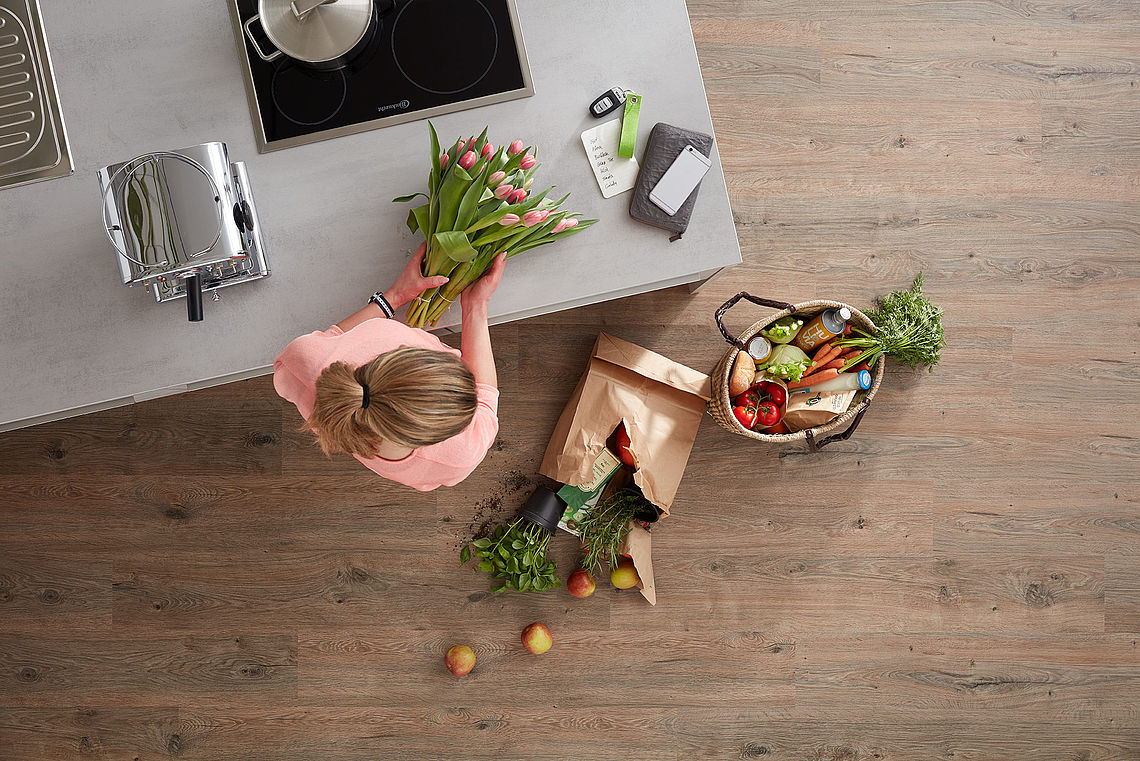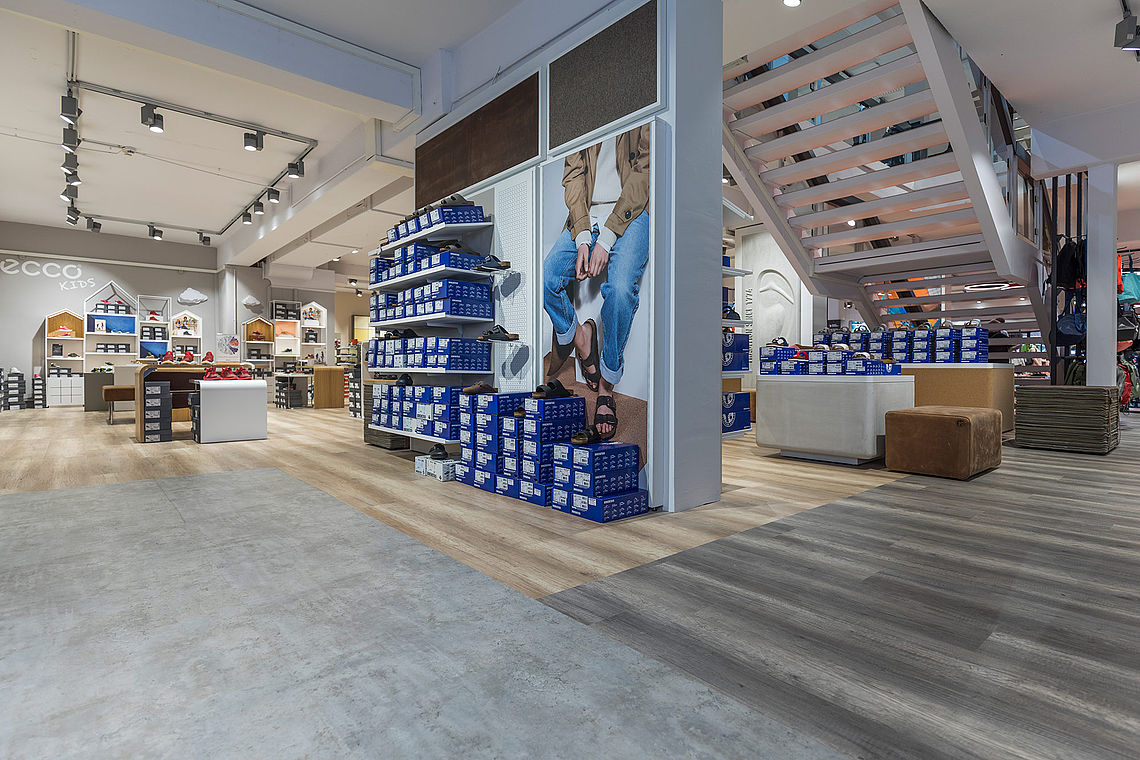 Case studies in private and commercial areas.
For large rooms and large surface areas – polyurethane flooring is available as rolled goods for gluing in a standard format of 2 x 20 m and has a low installation height of up to 4 mm, depending on the product. It is the perfect partner for renovations and refurbishments, including areas of heavy traffic.
Low structural height of up to 4 mm, depending on the product

Simple and clean installation

Can withstand extremely high loads
Functional and hard-wearing – polyurethane flooring in plank format for gluing forms an extremely strong bond with the substrate and therefore does not move. For the best results in demanding areas.
Low structural height of up to 2.5 mm

Available in a variety of formats

Simple and clean installation

Can withstand extremely high loads
The best solution for small rooms and extremely quick to lay – polyurethane flooring in plank format for clicking in is extremely versatile and is easily adapted to your requirements. No unpleasant odours, unclean or noisy installation processes.
Almost no preparation necessary

Practical connect technology

Can be walked on immediately and is easy to remove
Design can do more
Merely looking good is not enough for us. That's why Windmöller design flooring is not only pleasing to the eye, it also meets all other flooring criterion. Always on trend, it's easy to look after and is exceptionally versatile. The perfect floor covering for every taste.
Whether in homes or public buildings, Windmöller design flooring is available in a range of quality levels and for many different application areas. Nevertheless, it has a very high elasticity, is particularly easy on the ankles and keeps footfall sound levels to a minimum.
Windmöller design flooring is available in a range of formats and variations. Meeting your requirements. Suiting your environment. Matching your style.
For gluing and clicking in.

Quiet, warm and gentle on the ankles.

Extremely durable.

Suitable for damp areas.

Suitable for underfloor heating.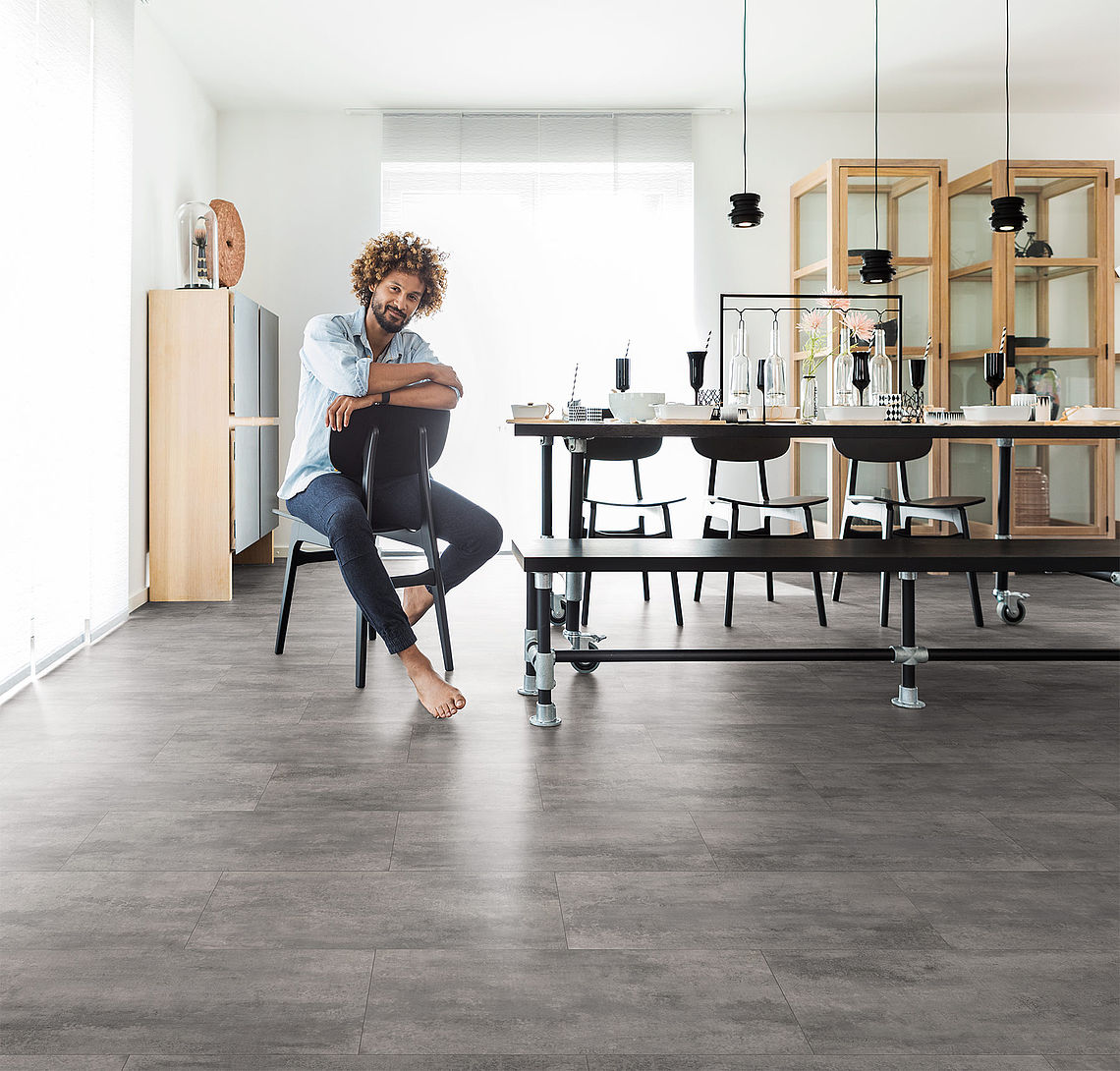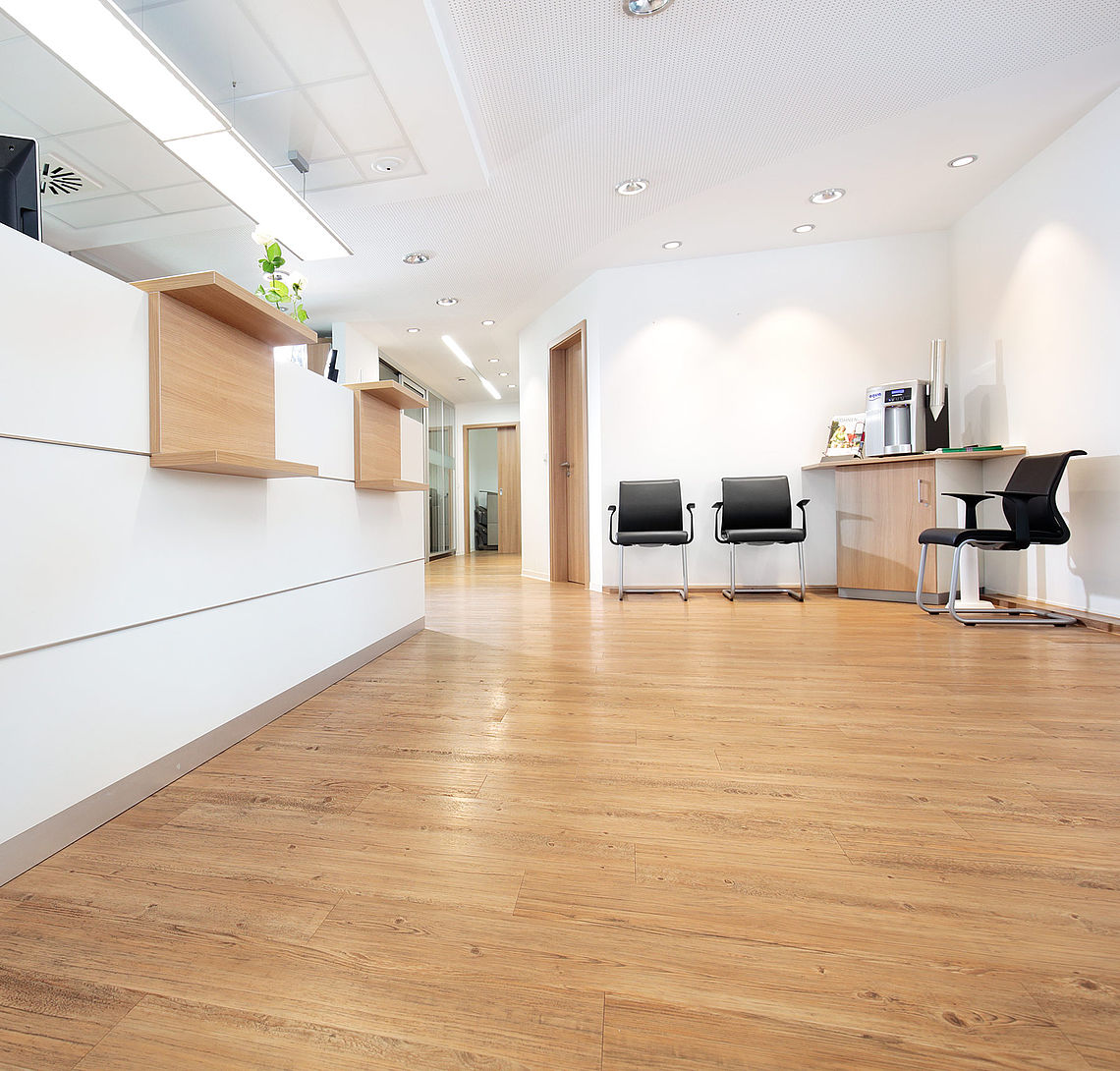 Case studies in private and commercial areas.
With a strong bond to the floor and extremely high load capacity, design flooring for gluing is highly suitable for refurbishments and damp areas.
• particularly elastic
• low installation height of 2 to 2.5 mm
• extremely hard-wearing and long-lasting
• perfect for refurbishments and damp areas
Thanks to the practical locking connection – design flooring for clicking in is quick and easy to install without any preparation work. For the best results in a shorter time period.
Extremely elastic

Quick and easy to install

Medium product thickness of 4 to 5 mm

Practical locking connection
The modern classic
Proven pioneer quality since 1991 – Windmöller laminate flooring is the logical further development for straightforward floor coverings. Beautiful, uncomplicated and extremely easy to install.
Long-lasting, resilient and extremely flexible. Laminate has been the flooring of choice for decades thanks to its outstanding qualities. Laminate can be used in almost all areas without difficulty and can even compensate slight unevenness. Swell-resistant HDF core boards and a special sealing protect them from moisture. Windmöller laminate flooring is available in a range of formats and variants. For maximum freedom and a perfect finish.
• Made in Germany for over 25 years
• Made from 100 % certified wood
• Long-life guarantee of up to 20 years
• Hard-wearing and durable
• Easy to maintain and resistant to stains
• UV resistant and antistatic
• Suitable for damp areas
• Quick and easy to install thanks to its click-in system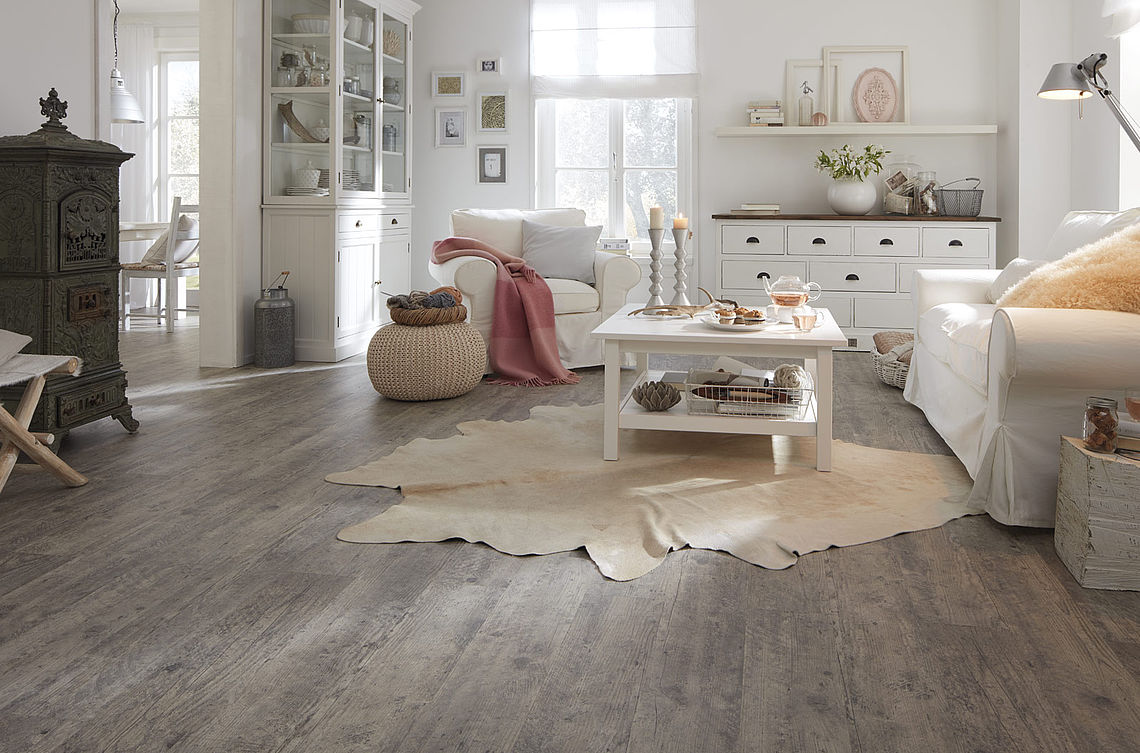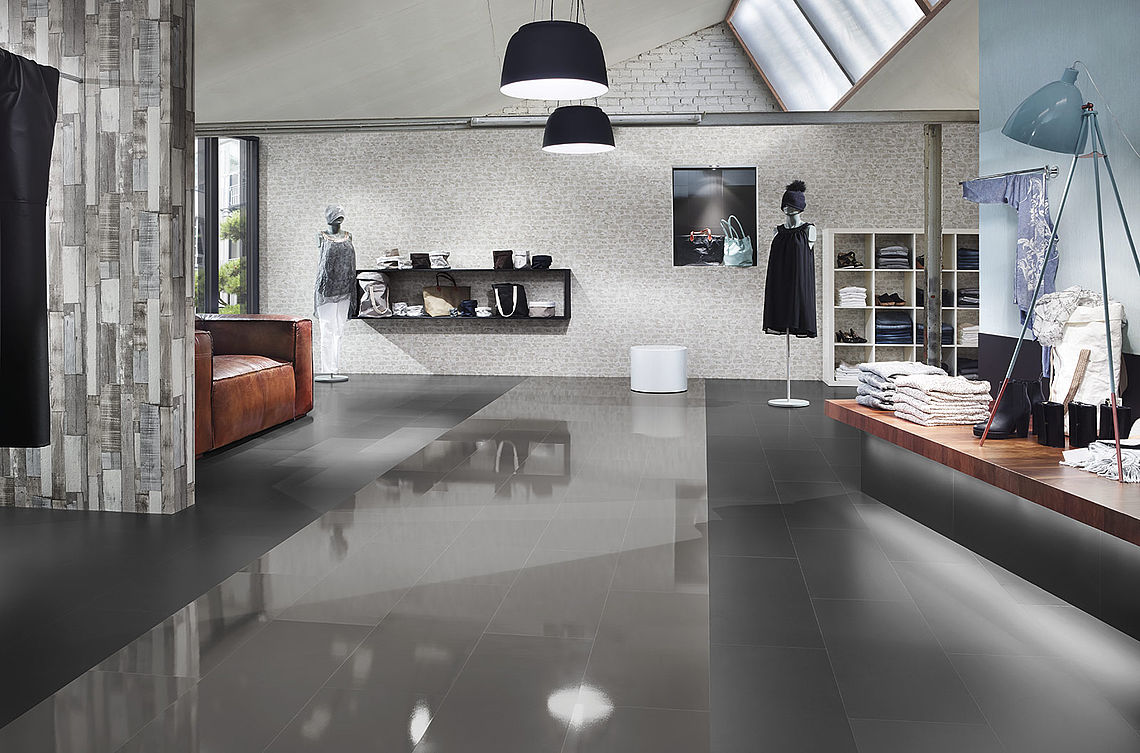 Laminate flooring in private and commercial areas.
The classic floor covering – Windmöller laminate solutions convince with high quality attributes, maximum durability and over 25 years of experience.
Quick to install

Extremely versatile

Wide range of formats

Long-lasting and tough
Even more practical, even more versatile – Windmöller's performance laminate flooring has everything you need: a high-quality laminate flooring, a comfortable, quiet insulation mat and high water-resistance.
• Particularly easy to install
• Extremely quiet
• Moisture resistant
---
Everything you need
A good floor becomes a perfect floor with the right accessories. Suitable accessories are therefore available for every Windmöller flooring solution, wherever it's installed. Match your decor. Always high in quality. Tailored to your requirements.
Whether you are protecting your walls, furnishings or nerves, Windmöller floor accessories are always the best solution for getting the best out of your flooring, with matching skirting boards, high quality aluminium profiles and effective insulation mats.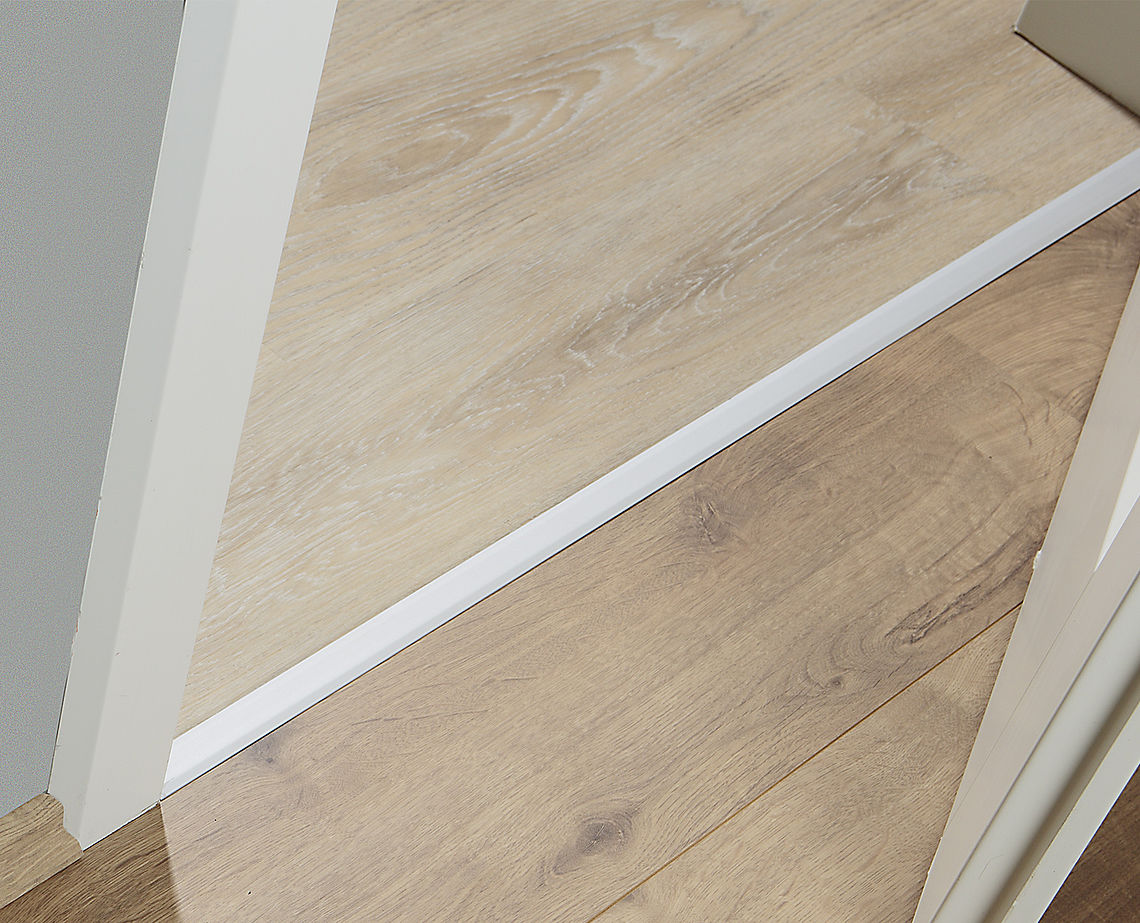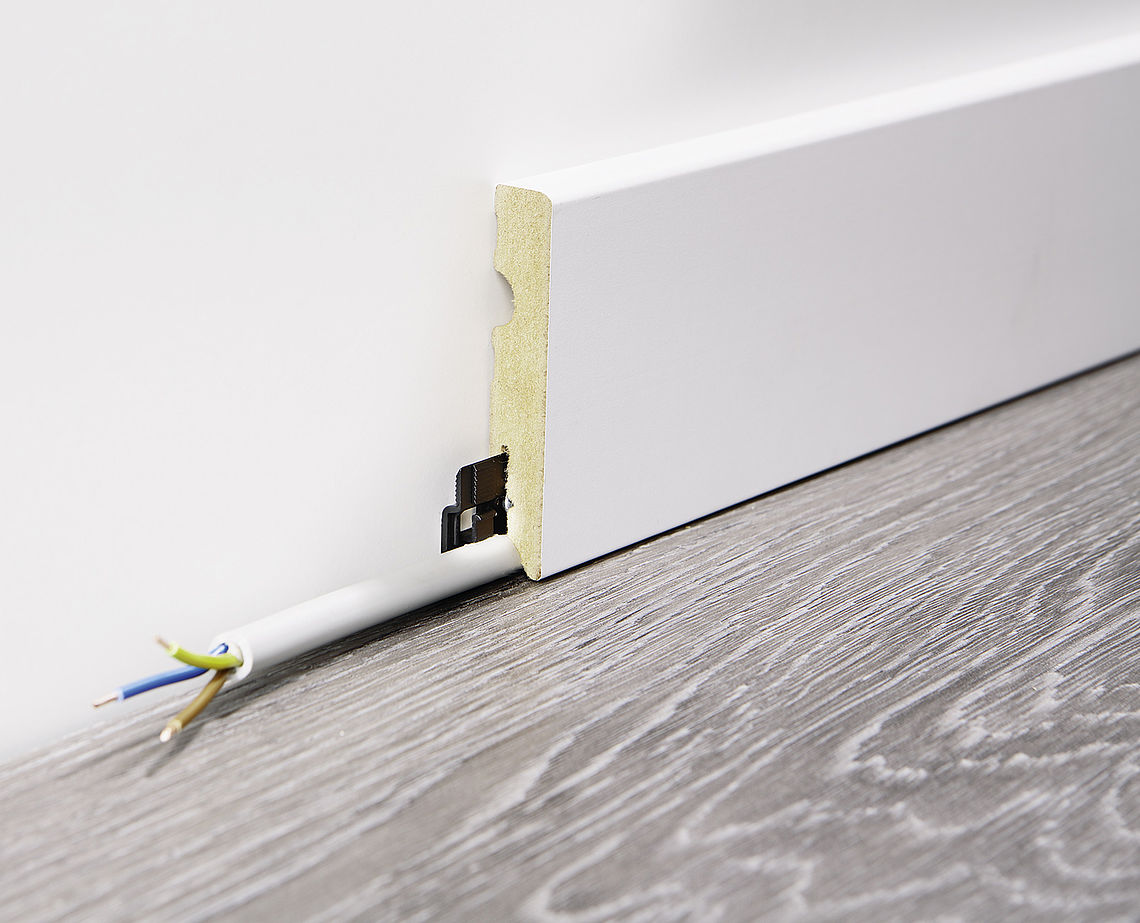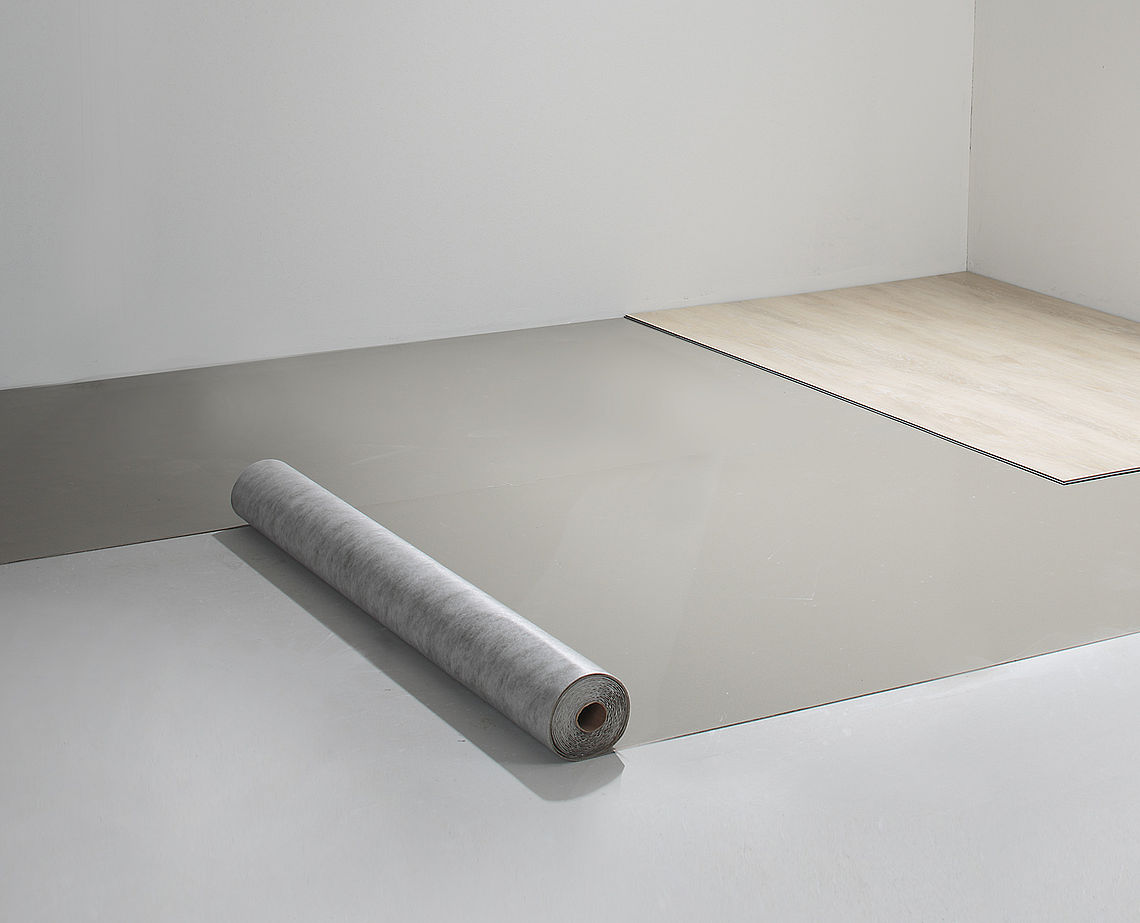 Matching accessories are the ultimate compliment to Windmöller flooring solutions.
Quiet is good, quieter is better. This is why we offer matching insulation mats for all our flooring solutions. They significantly reduce the noise produced from both impact and footfall, particularly with hard floor coverings.
Range of options matched to the substrate

High quality materials and processing

Solutions for underfloor heating
All floors need a natural edge. Windmöller skirting boards ensure that these edges are beautiful. Not only do they look good, they are also perfectly matched to our floor coverings. With the right, easy-to-install fastening system, they are particularly easy to install.
Range of formats and colours

Protect the wall from contamination and impacts

Matching fastening system available
Transition profiles, adjustment profiles and end profiles – gaps between the floor and the wall or between two floor coverings are an invitation to moisture which ultimately damages the material. The best solution: Windmöller aluminium profiles. They look good, adapt to all conditions and always match your flooring.
Wide range of designs and formats

Particularly stable, long living and light

Available for a range of profile heights
Your contact person for the areas trade and industry