"We always keep in tune with the times when it comes to our designs. We are inspired by countless possibilities at international trade fairs and develop our design range with experts for market launch"
Marlene L. | Head of Surface Design
Whether current trends or long-lasting classics, our extensive network of architects and designers help us in our constant search for new inspiration. Ensuring that you always find a suitable collection to choose from when matching the interior design throughout your home. Guaranteed.
---
Ideas workshop
Whether at DOMOTEX in Hanover, the furniture shows in Milan, or working with architects and designers, our product management team is constantly searching for the latest trends in interior design and flooring.
The aim is to keep Windmöller's flooring range up to date, offering our customers collections which cover the broadest possible range of application areas.
The two important target groups of commercial and private users have completely different requirements regarding the design of their flooring. While commercial users would rather work with a subtle mono palette, private end users prefer cosy wood effects. Our product management team caters for all these requirements when developing designs.
In order to satisfy all tastes, Windmöller also provides customers with the option of designing their own decors. These are then made a reality using digital printing.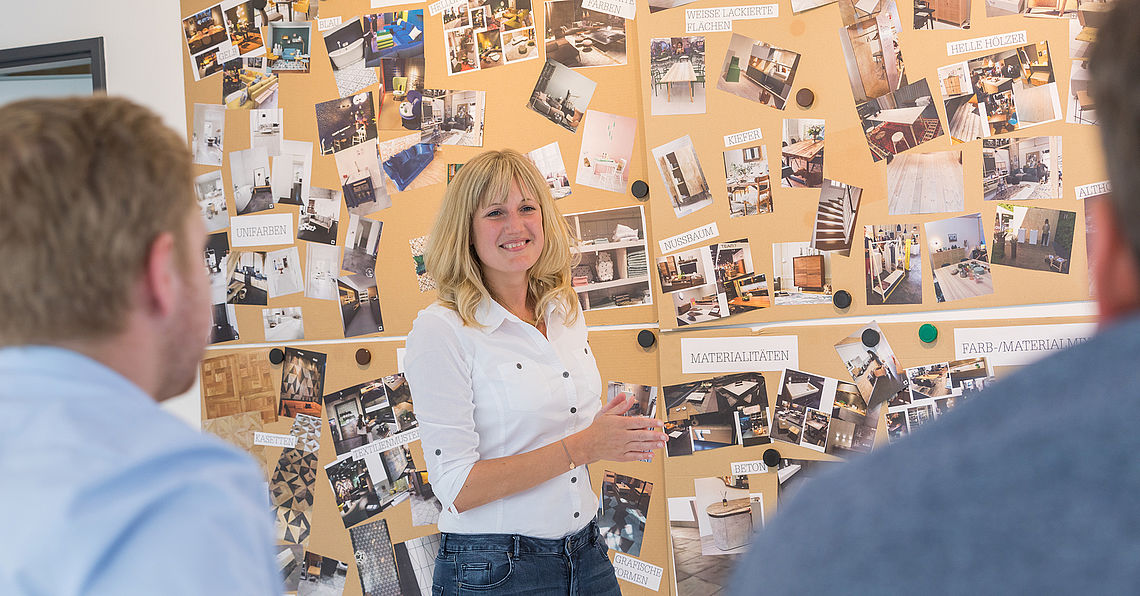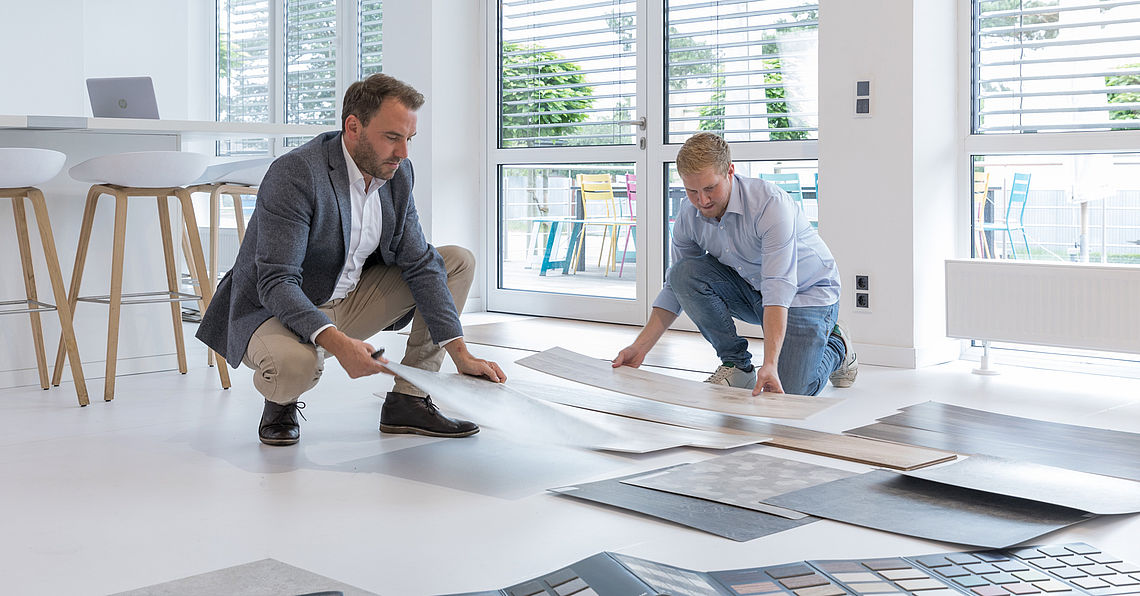 When putting together a collection, a great deal of thought goes into choosing harmonious combinations of colours and materials.
The right answer to every question
All three of Windmöller's flooring portfolios, design, laminate and polyurethane flooring, offer collections for both private living spaces and commercial properties. The commercial collections are suitable for the most diverse application areas. The designs as well as the characteristics and utilisation classes are also matched to suit varying requirements.
Windmöller offers the appropriate utilisation classes for applications in sectors as varied as Retail + Fair, Health + Care, Public + Education, Hotel + Hospitality, and even Maritime.
The product management team selects the collections for private properties to ensure they fit perfectly with the current trends in interior design.